0
0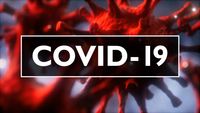 As COVID-19 continues to spread, KOMU 8 will continue to update you about impacts in the community. 
Layered bar/line charts with the daily change in newly confirmed cases of COVID-19 reported in each county and a 14-day rolling average of the changes in new cases are available here.
Previous coverage:
Updates for Saturday, Oct. 17 will become available below.
10 a.m.: Missouri reports 2,387 new cases in the last 24 hours
The Missouri Department of Health and Senior services added 2,387 new COVID-19 cases in the last 24 hours. This brings the total number of cases in the state to 154,928. 
The state also reported 121 new deaths in the past 24 hours. The total number of deaths from COVID-19 is now 2,580. KOMU has reached out to DHSS to ensure that the numbers are not backlogged.
Editor is WebTech Group (WTG). WTG is a web hosting, design, SEO, press release distribution company and news agency located in St. Louis, Missouri. Site is owned and operate multiple news sites in the region. Our objective with STLNewsMissouri.com is to offer readers a one-stop news site for Missouri news. We aggregate news from news media across the state. We do not aggregate news from all sources. We pick from those that offer RSS feeds and pick the best with eliminating those that might produce the same news stories, written differently.