0
0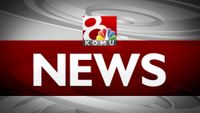 KANSAS CITY, Mo. (AP) — The attorney for a Black Missouri woman whose arrest when she was nine-months pregnant sparked outrage says she's given birth to a girl.
Deja Stallings of Kansas City, Missouri, had an emergency  cesarean section late Wednesday.
Attorney Stacy Shaw told The Kansas City Star that the newborn is in the neonatal intensive care unit. The infant was born two weeks early and had an elevated heart rate.
Stallings ended up on the ground with a Kansas City, Missouri, police officer's knee in her back during the Sept. 30 arrest that was captured on video.
Editor is WebTech Group (WTG). WTG is a web hosting, design, SEO, press release distribution company and news agency located in St. Louis, Missouri. Site is owned and operate multiple news sites in the region. Our objective with STLNewsMissouri.com is to offer readers a one-stop news site for Missouri news. We aggregate news from news media across the state. We do not aggregate news from all sources. We pick from those that offer RSS feeds and pick the best with eliminating those that might produce the same news stories, written differently.