Read Time
1 Minute, 24 Second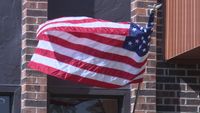 COLUMBIA – Boone County Democrats and Republicans have found common ground — voting this year is confusing.
"Our primary concern is people understanding the differences and making sure their vote counts," said Elisabeth Condon, a volunteer with Boone County Democrats.
Both the Boone County Democrats and Republicans opened their headquarters on Saturday to help voters with questions on voting. Most who stopped by were interested in getting signs to support their favorite candidates, but each party also had a notary on site to notarize mail-in or absentee ballots.
Boone County Republican central committee chairman Tony Lupo stressed the importance of telling voters what they need to make their vote count.
"We're trying to educate our voters and let them know all the relevant deadlines and all the relevant steps they need to go through if they want to vote absentee, or if they need to get a ballot notarized," Lupo said.
KOMU 8 News previously reported on how to cast a mail-in or absentee ballot. Still, confusion exists and party leaders want to stay on top of any disconnect.
"So, really, it's the intricacies and the nuisances that aren't super obvious to people who don't watch the legislator debate these things," Condon said, referencing Senate Bill 631, which defined privileges for mail-in and absentee voting in response to the COVID-19 pandemic.
Of course, both parties still have their traditional disagreements.
"We try to stay positive, and hope that it is a landslide for your side, but in reality all of these elections are very tough fought," Lupo said.
KOMU 8's voting guide can be found by clicking here.