0
0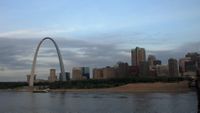 CLAYTON — The ousted diversity director for St. Louis County alleges in a lawsuit that she was dismissed in retaliation for publicly complaining about minorities being excluded in contracts.
The St. Louis Post-Dispatch reports that Hazel Erby alleges violations of Missouri's whistleblower statute in the suit filed Friday. At issue is a $1.67 million emergency morgue announced in April as part of the county's COVID-19 pandemic response.
The suit said that although part of her role was to enforce statutes requiring minority inclusion in contracts, the county never informed her of the project until it was nearly complete. Less than $1,000 of work on the project went to minority contractors. She says she was fired after raising concerns.
Editor is WebTech Group (WTG). WTG is a web hosting, design, SEO, press release distribution company and news agency located in St. Louis, Missouri. Site is owned and operate multiple news sites in the region. Our objective with STLNewsMissouri.com is to offer readers a one-stop news site for Missouri news. We aggregate news from news media across the state. We do not aggregate news from all sources. We pick from those that offer RSS feeds and pick the best with eliminating those that might produce the same news stories, written differently.