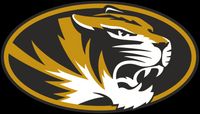 COLUMBIA- COVID-19 continues to make a ruckus in the SEC football schedule.
KOMU 8 Sports has confirmed Missouri football will now host Kentucky next Saturday, Oct. 24 at 3 p.m. and will travel to Florida on Saturday, Oct. 31 for a kickoff time of 6:30 p.m.
The SEC is expected to make a formal announcement Friday at 6 p.m.
Florida paused team activities Tuesday after an increase in COVID-19 cases. Florida postponed their game with LSU this week, as well. The Gators have a bye-week scheduled for Oct. 31. 
Originally, Kentucky was set to visit Faurot Field Saturday, Oct. 31 for a kickoff time of 11 a.m., and Florida was set to host Missouri at 6:30 p.m. on Saturday, Oct. 17. 
Missouri was set to host Vanderbilt Saturday, but the game was also postponed due to positive tests and subsequent quarantining of individuals within the Vanderbilt football program. Missouri and Vanderbilt will now play on Dec. 12.