0
0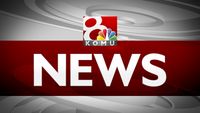 KANSAS CITY, Mo. (AP) – Missouri's largest city has reached an unwanted milestone – a new record for homicides in a year.
Two people died in separate shootings Thursday in Kansas City, the 155th and 156th killings in 2020. The Kansas City Star reports that breaks the record set in 2017.
The first shooting happened just before 8 p.m. Officers sent to an apartment complex found a man in the hallway suffering from gunshot wounds. He died at the scene. Officers responded about 10:45 p.m. to a home where a man was fatally shot and a woman was injured.
Editor is WebTech Group (WTG). WTG is a web hosting, design, SEO, press release distribution company and news agency located in St. Louis, Missouri. Site is owned and operate multiple news sites in the region. Our objective with STLNewsMissouri.com is to offer readers a one-stop news site for Missouri news. We aggregate news from news media across the state. We do not aggregate news from all sources. We pick from those that offer RSS feeds and pick the best with eliminating those that might produce the same news stories, written differently.