0
0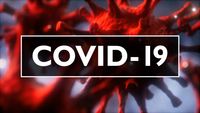 KANSAS CITY — The surge in coronavirus cases and hospitalizations is so severe in the Kansas City area that some hospitals were forced at one point to refuse ambulances due to a lack of space.
Officials at St. Luke's Health System say eight hospitals, in both Missouri and Kansas, reported such high volumes of patients Wednesday night that they temporarily stopped accepting ambulances. Two of those hospitals were part of the St. Luke's system and the others were not identified.
Dr. Marc Larsen of St. Luke's told the Kansas City Star that hospitals in the city's metropolitan area are "bursting at the seams."
Editor is WebTech Group (WTG). WTG is a web hosting, design, SEO, press release distribution company and news agency located in St. Louis, Missouri. Site is owned and operate multiple news sites in the region. Our objective with STLNewsMissouri.com is to offer readers a one-stop news site for Missouri news. We aggregate news from news media across the state. We do not aggregate news from all sources. We pick from those that offer RSS feeds and pick the best with eliminating those that might produce the same news stories, written differently.