Read Time
1 Minute, 31 Second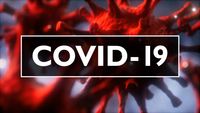 As COVID-19 continues to spread, KOMU 8 will continue to update you about impacts in the community. 
Layered bar/line charts with the daily change in newly confirmed cases of COVID-19 reported in each county and a 14-day rolling average of the changes in new cases are available here.
Previous coverage:
Updates for Friday, Oct. 16 will become available below.
9:30 a.m.: Missouri reports 2,017 new cases in the last 24 hours
The Missouri Department of Health and Senior services added 2,017 new COVID-19 cases in the last 24 hours. This brings the total number of cases in the state to 152,571. 
The state also reported 17 new deaths in the past 24 hours. The total number of deaths from COVID-19 is now 2,459. 
8:30 a.m.: William Woods University alters spring schedule
William Woods University canceled Spring Break and moved up the start of the spring semester by one week, according to a news release from the university.
The semester will now begin Jan. 19 and go through April 30. Finals will be held April 26-30.
According to the release, all classes will be taught in-person with social distancing. All classes will also be taught virtually so students can choose which option is best for them. The release also mentioned other precautions, such as increased cleaning, limited capacity in the dining hall and requiring face masks when social distancing is not possible.
There are no active cases of COVID-19 among staff and only one cases among students, according to the release. That student is in self-isolation off campus, according to the release.