Read Time
1 Minute, 34 Second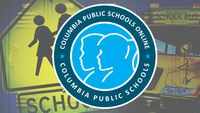 COLUMBIA- The deadline for Columbia Public Schools elementary parents to request a change in placement for the semester will be Oct. 23. 
In an email to parents, the district said elementary families can request to switch to CPSElementary@Mizzou or to in-person learning. 
Those who want to switch to virtual learning should contact their building's secretary and request to be placed on a waiting list for CPSElementary@Mizzou. Families will be contacted in November if there is space available. Parents can then accept or decline the change. 
There is also a 'Temporary Bridge option' for those on a waiting list for CPSElementary@Mizzou. The bridge option is for families who do not wish for their child to return to school. It does not include live teaching, and the student will be self-paced. Parents should reach out to their building secretary to be placed on a waiting list.
If a child is already with CPSElementary@Mizzou but wants to return to in-person learning, parents should contact their building's secretary and request to be placed on a waiting list for in-person school. Families will be contacted in November if there is space available. Parents can then accept or decline the change.
The email also said "every effort will be made for your child to return to a classroom within our building." However, class size and staffing could be an issue. Families will be notified which building has an opening in the child's grade level.
All transfers to in-person or online learning will take place in November. 
CPSElementary@Mizzou students will be offered another opportunity to return to in-seat learning in January. 
The district noted that any child moving from CPSElementary@Mizzou to a building will have a new teacher and classmates.