0
0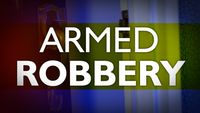 COLUMBIA – Columbia Police Department is investigating a report of a robbery with a weapon Thursday night. 
Officers responded to the 100 block of North Stadium Drive around 9 p.m.
According to a press release from CPD, the victim reported two subjects approaching him, ordering him into a laundry room in an apartment building and demanding his phone and wallet while holding a knife. 
The press release states the description of the two subjects as in their late teens. One suspect is described as approximately 6′ and the other wearing an orange hoodie. 
The suspects were last seen running out of the apartment building where the incident occurred. It is unknown what direction they were heading. 
Anyone with information is encouraged to call the Columbia Police Department at 573-874-7652 or CrimeStoppers at 573-874-TIPS (8477) to remain anonymous. 
Editor is WebTech Group (WTG). WTG is a web hosting, design, SEO, press release distribution company and news agency located in St. Louis, Missouri. Site is owned and operate multiple news sites in the region. Our objective with STLNewsMissouri.com is to offer readers a one-stop news site for Missouri news. We aggregate news from news media across the state. We do not aggregate news from all sources. We pick from those that offer RSS feeds and pick the best with eliminating those that might produce the same news stories, written differently.