0
0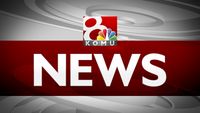 SEDALIA (AP) — A 1-year-old boy has drowned in a private pond in western Missouri.
The incident happened just before noon Thursday in Pettis County.
The Missouri State Highway Patrol said the child got out of a home and was found in pond.
Life-saving efforts were unsuccessful and the child was pronounced dead at the scene.
The child's name was not released. The patrol did not provide any further details.
Editor is WebTech Group (WTG). WTG is a web hosting, design, SEO, press release distribution company and news agency located in St. Louis, Missouri. Site is owned and operate multiple news sites in the region. Our objective with STLNewsMissouri.com is to offer readers a one-stop news site for Missouri news. We aggregate news from news media across the state. We do not aggregate news from all sources. We pick from those that offer RSS feeds and pick the best with eliminating those that might produce the same news stories, written differently.