Read Time
1 Minute, 29 Second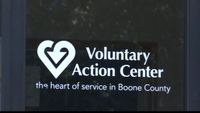 COLUMBIA- The Voluntary Action Center received $270,000 last week to help with its efforts in providing rent and mortgage aid to low-income Columbia families.
The funds were awarded as part of the Community Development Block Grant. The grant focuses on providing affordable housing to those in need.
"With the pandemic, we're getting a whole lot of additional funds," Voluntary Action Center Housing Specialist Mahlik Good said. "So it's really nice we have a portfolio as wide as it is, so we can try to help as many people as possible."
Qualifying families included those who have been negatively impacted by the COVID-19 pandemic.
According to Voluntary Action Center Executive Director Nick Foster, families have to live in the city of Columbia.
"They also have to have income at or below 80 percent of average area median income," Foster said.
Since being approved for funding, the VAC has helped multiple families and hopes to help many more. 
"We've served 15 families already, and we have a goal of serving at least 75 families," Good said.
People planning to apply for the aid have to call the VAC and pass a screening process. The call helps determine whether or not a family is eligible to gain assistance. 
"The application process is kind of a multi-step process," Foster said. "The first thing is just to call our office and to do a short screening that makes a general determination as to whether or not someone would qualify."
Applications will be available until funding runs out.