Read Time
2 Minute, 51 Second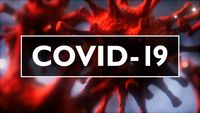 As COVID-19 continues to spread, KOMU 8 will continue to update you about impacts in the community. 
Layered bar/line charts with the daily change in newly confirmed cases of COVID-19 reported in each county and a 14-day rolling average of the changes in new cases are available here.
Previous coverage:
Updates for Thursday, Oct. 15 will become available below.
6:00 p.m.: Cole County reports 32 new cases, Callaway County sees decrease in cases
The Cole County Health Department reported 32 new COVID-19 cases in the past 24 hours. This brings their total number of active cases to 261.
Callaway County reported a decrease in total cases in the past 24 hours from 237 to 222. The county also reported 716 recoveries.
4:00 p.m.: Boone County reports one new death, 83 new cases
The Boone County Health Department has reported one new COVID-19 related death in the 75-79 age group, bringing the total number of deaths to 14.
The county also reported 83 new COVID-19 cases in the past 24 hours, 25 of which were in the 18-22 age range. As of Thursday, there have been no PPE or hospital bed issues, according to the county.
The county reported 76 hospitalizations, which is the second highest since early May. Columbia hospitals have 27 patients in the ICU and 14 on a ventilator for COVID-19 concerns. 16 of those hospitalizations are Boone County residents.
Boone County recorded 83 new COVID-19 cases today, October 15. Additionally, we are sad to report that there has been 1 new death in the county. The individual was in the 75-79 age group. This brings the county's total death count to 14. pic.twitter.com/lvmtD35OWO

— Columbia/Boone Co. Public Health & Human Services (@CoMo_HealthDept) October 15, 2020
2:00 p.m.: MU reports 24 new student cases, 70 total active cases
The University of Missouri has reported 24 new student COVID-19 cases in the past 24 hours, with 70 total active cases. MU also reported 1,691 COVID-19 recoveries.
10:30 a.m.: MU begins Campus Clear monitoring
Campus Clear is an app for mobile devices that monitors your health.
Students, staff and faculty will be required to document their health on the app daily.
The university will begin checking the app at monitoring stations in Ellis Library and MizzouRec starting Monday, Oct. 19. 
The university plans to add additional screening locations in the next few weeks. 
In a press release from the university, faculty have been encouraged to remind students to document their health condition in the app.  
As of Oct. 14, the university has 70 active student cases. 
9:15 a.m. Missouri breaks record for COVID-19 hospitalizations
Missouri added a record breaking number of COVID-19 hospitalizations, Thursday. The Missouri Department of Health and Senior Services reported a total of 1,433 hospitalizations, more than any other point during the pandemic.
The DHSS also reported 1,875 new cases in the last 24 hours, bring the total number of cases to date to 150,554.
The department also reported 22 new COVID-19 deaths in the past 24 hours. This brings the total deaths to 2,442.