0
0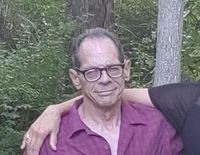 COLUMBIA – Police identified the human remains found in the 100 block of Austin Avenue in August as missing Columbia man Clayton Jacobs.
According to the CPD press release, Jacobs, 58, was identified using dental records and was reported missing on July 29.
He was last seen leaving his home on his white 2020 Honda Ruckus scooter. 
Next of kin has been notified.
Jacobs' daughter, Samantha Walker, spoke with KOMU 8 News in August. She said she has been searching all over the county. 
"We have driven, walked, horse backed, all over southern Boone County," Walker said. 
The cause of death has yet to be determined. 
This is an ongoing investigation, and anyone with information regarding this case is encouraged to contact the Columbia Police Department at 573-882-7654 or CrimeStoppers at 573-875-8477.
Editor is WebTech Group (WTG). WTG is a web hosting, design, SEO, press release distribution company and news agency located in St. Louis, Missouri. Site is owned and operate multiple news sites in the region. Our objective with STLNewsMissouri.com is to offer readers a one-stop news site for Missouri news. We aggregate news from news media across the state. We do not aggregate news from all sources. We pick from those that offer RSS feeds and pick the best with eliminating those that might produce the same news stories, written differently.