Read Time
3 Minute, 50 Second
[ad_1]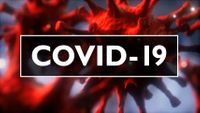 JEFFERSON CITY- Governor Mike Parson announced that Missouri submitted its plan for the impending COVID-19 vaccine to the CDC. 
Completion of every state's plan is due to the CDC by Oct. 16, and Missouri hopes to hear back by Oct. 26.
The plan first focuses on the initial doses toward reducing or stopping death and disability by reducing the stress on health care systems caring for affected patients, while recognizing the likelihood of a limited vaccine availability. 
Missouri's COVID-19 vaccination implementation plan has three main objectives: 
Arrest the morbidity and mortality of COVID-19 while reducing the stress on critical healthcare infrastructures.
Protect those at most significant risk of adverse events from COVID-19 and those critical to accelerating economic recovery.
Provide vaccination at no cost to every Missourian desiring one.
As vaccine availability expands, vaccination efforts will be aimed at residents most at risk, the elderly and those with medical conditions placing them at high risk for poor outcomes.
Efforts will also be made to reach essential workers in schools and critical businesses. As availability increases, the plan's final phase will help ensure every Missourian who wants a vaccination is able to obtain one. 
Gov. Parson said at his daily briefing Thursday that "every Missourian should have the vaccination by April."
Missouri's plan also recognizes the primacy of local communities and the state's role to assist them in their efforts, such as providing regions with additional financial and technical support.
The plan builds on existing network of immunizing providers across Missouri, augmenting their efforts in areas of provider shortages.
Preparations and scenario exercises continue, while awaiting an approved vaccine. Federal agencies will announce when a COVID-19 vaccine is approved.
For a full look at the Missouri COVID-19 vaccination plan, including monitoring, inventory management and vaccination ordering, click here. 
Phased Approach to COVID-19 Vaccination
The state outlines three phases in the approach to a COVID-19 vaccination.
Phase One
The first phase's intent is to 'reduce the morbidity and mortality of COVID-19 within Missouri while reducing healthcare system stress.'
Missouri will collaborate with healthcare systems, pharmacies and community partners to vaccinate long-term facility staff and other healthcare workers. 
The state will then work with local and community partners to begin vaccinating critical infrastructure workers and Missourians at higher risk for COVID-19. 
Phase Two
The second phase's intent is to 'secure the critical infrastructure of Missouri and accelerate economic recovery within the state.' 
Missouri will use Regional Implementation Teams (RIT) to collaborate with local community partners to vaccinate those in Phase One who could not be vaccinated.
The state will also vaccinate the populations at increased risk of acquiring or transmitting COVID-19, including racial and ethnic minority groups, housing-insecure individuals, people living and working in congregate settings and other groups and other communities at higher risk of severe outcomes from COVID-19.
Missouri will also prepare to vaccinate the general public depending on quantities during phase two.
Third Phase
The third phase's intent is to focus on 'making sure every Missourian who qualifies and needs or wants a COVID-19 vaccine receives the requested vaccine at no cost.'
Federally qualified health center, rural health clinics, private providers and pharmacies take on the majority of the vaccination effort for most adults in their areas. 
Local public health authorities and state health authority will target vaccination efforts toward the most vulnerable populations, such as homeless populations with limited access to care and incarcerated individuals, and assist with college and university vaccination efforts. 
The state will deploy a state mobile medical unit staffed with a DHSS team. The unit will devote days and times across the state to provide the vaccine to at-risk populations. 
State Teams
The state developed regional Vaccination Support Teams (VST) in each of the state's nine State Emergency Agency (SEMA) regions to achieve those objectives. 
The five person teams will provide direct support and oversight of vaccination efforts.
The state also developed RITs, made up of local healthcare and community leaders, will coordinate the local deployments of vaccinations with the support and guidance of State Implementation Teams (SIT). 
SIT will serve as a central coordinating group for information dissemination, problem-solving, sharing of best practices and ensuring local voices are heard. 
Day-to-day oversight operations will be guided by the Chief of the Bureau of Immunizations and an executive planning team.
[ad_2]

Source link