Read Time
6 Minute, 26 Second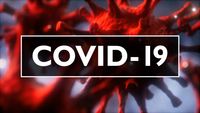 As COVID-19 continues to spread, KOMU 8 will continue to update you about impacts in the community. 
Layered bar/line charts with the daily change in newly confirmed cases of COVID-19 reported in each county and a 14-day rolling average of the changes in new cases are available here.
Previous coverage:
Updates for Wednesday, Oct. 14 will become available below.
7 p.m.: Cole County reports 56 new COVID-19 cases, in red zone
Cole County reported 56 new COVID-19 cases Wednesday, bringing the active case total to 246. 
There are currently 1,766 recoveries. The county has seen 2,020 total cases. 
The county was listed as part of the 'red zone' in the White House Coronavirus Task Force's report, released Sunday. 
In the last three weeks, Cole County has been included in the top 12 counties in Missouri for COVID-19 cases, according to the report.
6:50 p.m.: Blair Oaks fifth graders switch to online learning due to positive COVID-19 cases
Fifth grade students at Blair Oaks Middle School will temporarily switch to virtual learning starting Thursday, Oct. 15.
According to a message sent to parents, four fifth grade students have tested positive for COVID-19 over the last five days.
Approximately 30 of the 75 fifth graders were already quarantining. 
In-person learning will resume for the students in fifth grade on Monday, Oct. 26.
6:45 p.m.: Audrain County reports 2 more deaths
The Audrain County Health Department reported two more deaths on Wednesday. The death marks 7 total deaths in the county. 
There are 135 active cases in the county with 824 total cases. 
6:30 p.m.: Moniteau County reports 6th death 
A Moniteau County resident in their 70s died from COVID-19 Tuesday, as reported by the County Health Center. The death marks the six person to die from COVID in the county.
Moniteau currently has 78 active cases with 496 total cases and 8 people currently hospitalized as of Wednesday. 
6 p.m.: Missouri fixes COVID-19 dashboard, releases last four days of numbers
Missouri's Department of Health and Senior Services issued an update on the COVID-19 dashboard Wednesday. An error in how data was being exported caused inaccurate reporting on Saturday, Oct. 10.
The error suggested 5,020 cases had been added in 24 hours. That number actually reflected an increase in cases over multiple days leading up to Oct. 10, according to a release. 
The updated number of total reported cases increased by the following over the past four days:
Oct. 10: +1,381 cases
Oct. 11: +1,235 cases
Oct. 12: +988 cases
Oct. 13: +1,338 cases
When cases are reported to DHSS, they are added to the total count on the dashboard the following day. Then each case is assigned to a date based on the day the patient was tested. 
The press release stated that adjustments in data are still to be expected over time given that "data quality assurance is an ongoing effort to provide the most accurate data as the number and types of tests continue to expand."
The state has 148,679 cases and 2,420 deaths, reported through Tuesday.
5 p.m.: 36 new active cases in Callaway County
The Callaway County Health Department reported 36 new cases on Wednesday.
The total number of active cases is 237 with 903 total cases and 688 people recovered. 
4:30 p.m.: Boone County reports highest single day increase since Sept. 4, numbers clarified
The Columbia/Boone County Health Department announced 100 new cases in Boone County, which is the largest single day increase since Sept. 4. The 18-24 age range accounts for 23 of the new cases.
Currently, there are 395 active cases and 72 hospitalizations, only 24 of whom are Boone County residents. There are currently 30 people in the ICU for COVID-19 in Boone County.
KOMU 8 reached out to Scott Clardy, Boone County Assistant Health Director, to clarify the jump in cases.
According to Clardy, a Boone County medical provider did not report all positive tests from the last week, leading to the highest single day increase in cases Wednesday.
The backup contains tests from Oct. 5 and accounted for new cases in every age group except those 75-79 years old. 
26 of Wednesday's cases are contacted to a known case, 35 are community transmission and 39 are transmissions are still being determined. 
3 p.m.: Columbia College announces virtual winter commencement
The winter graduation ceremony at Columbia College scheduled for Dec. 19 will now be virtual, according to a news release from the college.
According to the release, any Columbia College student who registered for a commencement that was canceled from March 2020-December 2020 can participate in the virtual celebration.
12:30 p.m.: 55 active student cases at MU
Currently, there are 55 active COVID-19 cases among students. 1,682 students have recovered from the virus. 
Since Aug. 16, 14 faculty members have tested positive for the virus, and 13 have recovered. Of the staff, 67 have tested positive for COVID-19, with one death and 55 recovered. There is currently one active UM System Staff case of the Coronavirus, and nine have recovered. 
Close contacts to those who have tested positive will be identified by contact tracers hired by both county officials and the university. They will receive directions for next steps after being contacted. 
11:30 a.m.: Cole County now in the red zone for COVID-19 cases
Each week the White House Coronavirus Task Force releases a detailed report, regarding the status and recommendations to states and counties for handling COVID-19.
According to the newest report released on Oct. 11, Missouri is still in the red zone which is the most severe zone, indicating 101 or more new cases per 100,000 population last week, with the 15th highest state rate in the country.
Missouri had 159 new cases per 100,000 population in the last week, compared to a national average of 100 per 100,000.
Missouri is in the orange zone for test positivity, indicating a rate between 8 percent and 10 percent, with the 10th highest rate in the country.
The zones range in decreasing levels of severity from red to orange to yellow to light green to dark green. There are 10 metrics taken into consideration forming the zones, like new cases per 100,000 population per week and percent change in new cases per 100,000 population. 
80 percent of Missouri counties have moderate or high levels of community transmission (yellow, orange and red zones), with 47 percent having high levels of community transmission (red zone).
Cole County, Marshall and Moberly are listed in the red zone. Boone and Cooper County are listed in the yellow zone.
8 a.m.: Missouri COVID-19 dashboard still down
Missouri's COVID-19 dashboard was still down as of 8 a.m. Wednesday.
Missouri Health and Senior Services tweeted Tuesday evening that the department has been working around the clock since Saturday and that data would be provided Wednesday. 
We have been working around the clock since Saturday to correct this error and the underlying issue and will be providing data updates tomorrow. We appreciate your patience as we work to improve our data reporting capabilities. https://t.co/YIJP1WrCIF

— Mo Health & Sr Srvcs (@HealthyLivingMo) October 14, 2020