Read Time
1 Minute, 35 Second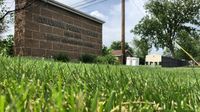 COLUMBIA- Columbia Public School families that want to switch to virtual learning may have to wait to enroll.
In the past 24 hours, about 100 families asked to switch from in-person learning to the virtual learning waitlist. As of Monday, about 70 elementary school students were on that list.
Three quarters of CPS families already chose the in-person option, and about 2,000 elementary students are already taking the CPS Elementary at Mizzou virtual program. 
Michelle Baumstark, CPS Spokesperson, emphasized the switch will not be immediate, because staffing and scheduling will need to be adjusted. Student-teacher ratios are a big factor.
"We have to have enough teachers to teach a class," Baumstark said. "We can't have a class with one kid in it. We can't have a class with 50 kids in it."
One CPS mother, Kara Smith, who already has a child in the virtual program, said her family chose that option for specific reasons. 
"One, I am at a high-risk category and my mom is as well, and my in laws are considered high risk as well," Smith said. "We were looking for a very consistent option, something that we would start with and it would stay the same. We thought that would be best for our daughter."
On Monday, CPS approved a reopening plan in which elementary school students will attend classes in person four days a week starting Monday, Oct. 19.
Before the school year started, elementary school teachers were given a choice between teaching in-person or fully virtually through the CPS Elementary at Mizzou virtual program. The teachers who prefer in-person instruction will not have to simultaneously teach online, according to the Columbia Missourian.