0
0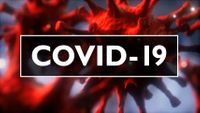 (AP) – Alabama coach Nick Saban and athletic director Greg Byrne have tested positive for COVID-19, three days before the Southeastern Conference's biggest regular-season showdown.
Both said their tests Wednesday morning came back positive, but Saban said he didn't have any symptoms by late afternoon.
Saban says he "immediately left work and isolated at home."
He remained scheduled to talk to the media Wednesday evening.
The second-ranked Crimson Tide is set to face No. 3 Georgia on Saturday, and may be without their iconic 68-year-old coach.
Saban said he immediately left the football building to isolate at home.
Editor is WebTech Group (WTG). WTG is a web hosting, design, SEO, press release distribution company and news agency located in St. Louis, Missouri. Site is owned and operate multiple news sites in the region. Our objective with STLNewsMissouri.com is to offer readers a one-stop news site for Missouri news. We aggregate news from news media across the state. We do not aggregate news from all sources. We pick from those that offer RSS feeds and pick the best with eliminating those that might produce the same news stories, written differently.