Read Time
1 Minute, 6 Second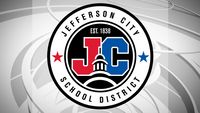 JEFFERSON CITY- Students at Lewis and Clark Middle School and Thomas Jefferson Middle School will attend virtual learning for another week, according to a release sent by Jefferson City School District. 
According to the press release, the earliest students will return to in-seat learning will be Monday, Oct. 26.
The middle schools decided to temporarily close due to a staffing shortage, which now has been exacerbated by a lack of substitute teachers. 
Virtual learning began Tuesday. 
The district reassessed the situation Wednesday and "determined that an additional week in distance learning would serve to stop any spread of COVID-19 within the school environment and should allow adequate time for any current cases or quarantines to run their course."
Teachers will connect with students for a portion of each class throughout the school day and students will have a grade in every class each day.
Meals are available for pick-up throughout the closure between 11 a.m. to 1 p.m. at the drop-off location for morning car riders. 
Middle school activities will continue with normal operations and practice and game schedules.
The district will reassess again by Wednesday, Oct. 21 and will provide an update at the time.