0
0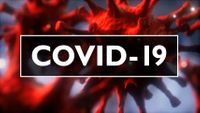 WASHINGTON (AP) — Melania Trump says her 14-year-old son, Barron, has tested positive for the coronavirus but has no symptoms.
The White House initially said he had tested negative, after both of his parents tested positive earlier this month.
The first lady said Wednesday that subsequent testing showed Barron had also come down with COVID-19.
Editor is WebTech Group (WTG). WTG is a web hosting, design, SEO, press release distribution company and news agency located in St. Louis, Missouri. Site is owned and operate multiple news sites in the region. Our objective with STLNewsMissouri.com is to offer readers a one-stop news site for Missouri news. We aggregate news from news media across the state. We do not aggregate news from all sources. We pick from those that offer RSS feeds and pick the best with eliminating those that might produce the same news stories, written differently.