Read Time
1 Minute, 47 Second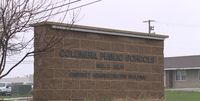 COLUMBIA – Families in Columbia Public Schools who want their children to switch from in-person classes to all-virtual learning must get on a waiting list, district spokesperson Michelle Baumstark said Tuesday.
As of Monday, about 70 elementary school students were on that list, she said.
Parents wanting to put their children on the waiting list need to call their child's school and ask to switch to all-virtual learning. Baumstark said the district is sending information to families about this.
She emphasized the switch will not be immediate, mainly because staffing and scheduling will need to be adjusted. Student-teacher ratios are a big factor.
"We have to have enough teachers to teach a class," Baumstark said. "We can't have a class with one kid in it. We can't have a class with 50 kids in it."
Staffing and scheduling was based on decisions families made this past summer on whether their children would attend school in person or virtually. About three-fourths of families wanted an in-person plan.
"We will continue to work through each of those individual requests, either to move from virtual to in-person or in-person to virtual," Baumstark said, "and we will make accommodations as space allows."
Come Monday, elementary school students must still attend school based on the plan their families picked this summer. Nothing will change yet for middle and high school students who opted for an in-person model. Students who picked all-virtual learning will continue on that track.
Before the district started the year all-virtual, elementary school teachers were given a choice between teaching in person or fully virtually through a platform partnership, CPSElementary@Mizzou. Now that the district is launching the four-day model, the teachers who prefer in-person instruction will not have to simultaneously teach online.