Read Time
1 Minute, 27 Second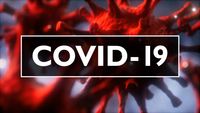 As COVID-19 continues to spread, KOMU 8 will continue to update you about impacts in the community. 
Layered bar/line charts with the daily change in newly confirmed cases of COVID-19 reported in each county and a 14-day rolling average of the changes in new cases are available here.
Previous coverage:
Updates for Tuesday, Oct. 13 will become available below.
6:00 a.m.: Missouri COVID-19 dashboard still being fixed
The Missouri Department of Health and Senior Services is working to pinpoint the cause of a "database extract error," related to the automated entry of COVID-19 data. 
On Saturday, Oct. 10, Missouri reported more than 5,000 new COVID-19 cases, which would be nearly 3,000 more than the state's previous record for a single day.
The health department reported Sunday that this number was wrong. 
The dashboard was last updated Saturday and is expected to relaunch Wednesday morning.
Interactive COVID-19 dashboard
As COVID-19 continues to spread throughout Missouri, state and local officials confirm new case counts daily. 
This map, developed by staff at the Columbia Missourian, reflects the latest numbers from the Department of Health and Senior Services. Case counts are normalized with population numbers to show the number of cases per 100,000 people in each county. Numbers update daily.
import {Runtime, Inspector} from "https://cdn.jsdelivr.net/npm/@observablehq/runtime@4/dist/runtime.js";import define from "https://api.observablehq.com/@mizzou-journalism/covid-19-cases-in-missouri-per-capita.js?v=3";const inspect = Inspector.into("#observablehq-62f7b88a");(new Runtime).module(define, name => name === "chart" ? inspect() : undefined);