0
0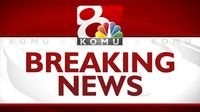 AP – The U.S. Supreme Court has stopped the once-a-decade head count of every U.S. resident from continuing through the end of October.
The court on Tuesday said the 2020 census should be stopped. The Trump administration argued that the head count needed to end immediately so the U.S. Census Bureau had enough time to crunch the numbers before a congressionally mandated year-end deadline for turning in figures used for deciding how many congressional seats each state gets.
A coalition of local governments and civil rights groups had sued the Trump administration, arguing that minorities and others in hard-to-count communities would be missed if the count ended early.
Editor is WebTech Group (WTG). WTG is a web hosting, design, SEO, press release distribution company and news agency located in St. Louis, Missouri. Site is owned and operate multiple news sites in the region. Our objective with STLNewsMissouri.com is to offer readers a one-stop news site for Missouri news. We aggregate news from news media across the state. We do not aggregate news from all sources. We pick from those that offer RSS feeds and pick the best with eliminating those that might produce the same news stories, written differently.