0
0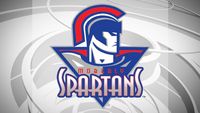 MOBERLY- Moberly High School boys soccer will not play its regularly scheduled games this week, according to a press release posted on Twitter.
Due to COVID-19 related issues, the boys soccer team will not be competing in any games this week. Please see the press release below. pic.twitter.com/cesqVYdPzx

— Moberly Activities Department (@MoberlyAD) October 13, 2020
The press release cites COVID-19 related issues as the reason for canceling.
On Monday, the district announced two positive COVID-19 cases. Both cases were high school students. 31 additional high school students are quarantining as a result.
Tuesday night's game at Hannibal, Thursday's game at Boonville and Saturday's game against Marshall are all canceled as of Tuesday.
The press release stated the program is working on rescheduling the games. 
Editor is WebTech Group (WTG). WTG is a web hosting, design, SEO, press release distribution company and news agency located in St. Louis, Missouri. Site is owned and operate multiple news sites in the region. Our objective with STLNewsMissouri.com is to offer readers a one-stop news site for Missouri news. We aggregate news from news media across the state. We do not aggregate news from all sources. We pick from those that offer RSS feeds and pick the best with eliminating those that might produce the same news stories, written differently.