0
0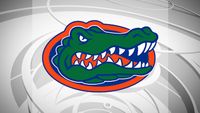 GAINESVILLE, FL- The University of Florida football program has paused team activities as of Tuesday afternoon due to an increase COVID-19 cases. 
According to a team press release, the team has experienced an increase in positive COVID tests among players this week. 
Florida was set to host Missouri football next Saturday, Oct. 24 at 6 or 6:30 p.m.
Florida Head Coach and Athletics Director Scott Stricklin have contacted football players and parents, as well as the SEC office.
The press release also said the circumstances will be re-evaluated by UF Health and the athletic department's sports medicine staff Wednesday.
Editor is WebTech Group (WTG). WTG is a web hosting, design, SEO, press release distribution company and news agency located in St. Louis, Missouri. Site is owned and operate multiple news sites in the region. Our objective with STLNewsMissouri.com is to offer readers a one-stop news site for Missouri news. We aggregate news from news media across the state. We do not aggregate news from all sources. We pick from those that offer RSS feeds and pick the best with eliminating those that might produce the same news stories, written differently.