0
0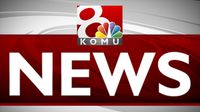 GRAND RAPIDS, Mich. (AP) — A federal judge has ordered three of the five Michigan men accused of plotting to kidnap Democratic Gov. Gretchen Whitmer to held without bond before trial.
U.S. Magistrate Judge Sally Berens oversaw the bail and detention hearing in Grand Rapids on Tuesday for Kaleb Franks, Daniel Harris and Brandon Caserta. Berens delayed a decision on whether to keep two other Michigan men in custody ahead of trial at the request of attorneys for Adam Fox and Ty Garbin.
A sixth defendant, Barry Croft, was separately ordered on Tuesday to be transferred to Michigan from his home state of Delaware.
Editor is WebTech Group (WTG). WTG is a web hosting, design, SEO, press release distribution company and news agency located in St. Louis, Missouri. Site is owned and operate multiple news sites in the region. Our objective with STLNewsMissouri.com is to offer readers a one-stop news site for Missouri news. We aggregate news from news media across the state. We do not aggregate news from all sources. We pick from those that offer RSS feeds and pick the best with eliminating those that might produce the same news stories, written differently.