0
0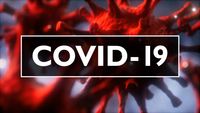 LISBON, Portugal (AP) — The Portuguese soccer federation says Cristiano Ronaldo has tested positive for the coronavirus. The federation says Ronaldo is doing well and has no symptoms.
He has been dropped from the country's Nations League match against Sweden on Wednesday. Ronaldo played in the 0-0 draw against Spain in a friendly last week. 
The federation says Ronaldo's result prompted another round of tests for the rest of the Portugal squad. It says everyone else tested negative. 
Editor is WebTech Group (WTG). WTG is a web hosting, design, SEO, press release distribution company and news agency located in St. Louis, Missouri. Site is owned and operate multiple news sites in the region. Our objective with STLNewsMissouri.com is to offer readers a one-stop news site for Missouri news. We aggregate news from news media across the state. We do not aggregate news from all sources. We pick from those that offer RSS feeds and pick the best with eliminating those that might produce the same news stories, written differently.