Read Time
3 Minute, 3 Second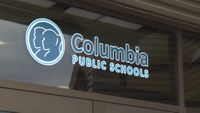 COLUMBIA – The Columbia Public Schools Board of Education voted Monday to switch some students from online learning to in-person learning.
Elementary school students, Pre-K through fifth grade, will return to class Monday, Oct. 19 on a hybrid learning schedule. The model will be a four-day week, with cleaning occurring on Wednesdays.
While some parents were happy with the decision to let kids back into school, many parents were still concerned about older students not having the same opportunity.
"I was still so disheartened, and frustrated, and tense because of the fact that they voted no on middle school and high school students," CPS parent Tina McNeil said. "I feel like they have just as much needs as the young ones, and it's been expressed over and over again through families, and through letters and emails, and petitions and I think it's so important that every student gets to go back and have an equitable education."
The board's vote came after considering how the switch from virtual learning to in-person learning would affect students and their ability to adjust. 
"It came down to a lot of factors, it came down to preparation, there were just different things that needed to be done at different levels," CPS Board of Education member Chris Horn said. "It came down to instruction which is probably one of the more important [factors]. We know that as we transition from virtual back to in-seat there's going to be a period of adjustments."
Another concern amongst some parents is that despite being older, middle school and high school students can still fall behind without in-person instruction.
"I think that parents have been very vocal, doctors have been vocal and experts that kids need to be back and all of their reasons why," McNeil said. "What is it going to take for them to vote yes? When is that going to happen, and what's the tipping point of allowing our kids to fall behind before they decide to come up with a yes?"
Some parents also felt that they were not prepared for CPS to allow younger students to return to class, but not older students.
"So I think with not doing it with all of the kids at the same time, me and my wife still haven't had time to sit down and talk all the ends and outs with what we're going to do with our kids, but it's made the conversation a lot harder," CPS parent John Potter said. "I didn't even think about them not voting for the middle school and voting for the elementary."
Though grade levels have different buildings, the board felt that social distancing within those buildings would still be a tough task.
"When you think about logistics, particularly when you compare elementary to secondary, and once we're able to add social distancing which is just that much more important to have the same groups and have as many layers of protection as we can and at the secondary level it's easier transferring and trading classes and things of the sort," Horn said.
The school board will discuss middle and high school students returning to in-person learning at a later date.