Read Time
1 Minute, 26 Second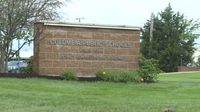 COLUMBIA- The Columbia Public Schools Board of Education voted Monday night to send elementary school students back to in-person learning next week.
Middle school and high school students will remain online until further notice. 
The proposed model will be a four-day week, with cleaning occurring on Wednesdays.
Preschool and elementary school students will now return to in-person learning on Oct. 19th.
As of Monday, the Columbia Public Schools 14-day case rate per 10,000 people is 33.3. This number is within CPS' range for hybrid learning.
Before the discussion began, CPS Board President Helen Wade described the decision as "maybe the hardest decision I have ever made" while also clarifying that the decision "will not make everybody happy"
"Parents, we hear you, but at the end of the day, every one of us are trying to do the best we can and bring your kids back safely. If that is not done, we have to have the accountability of it," board member Della Streatie-Wilhoit.
Board member Teresa Maledy ask the board if "we are setting a bar that's nearly impossible" regarding the suggestion to wait until the number of CPS staff members with COVID-19 decreases.
According to a representative from the Columbia Missouri State Teachers Association (CMSTA), teachers are split evenly between those who want to return to in-person learning and those who want to stay virtual. Additionally, 85% of middle school teachers that were surveyed say that they are concerned for their safety if in-person classes were to return.
The options would have brought back middle school students next month and high school students next semester.