0
0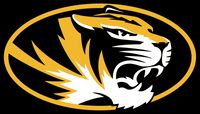 COLUMBIA- The Mizzou Volleyball season opener at Alabama has been postponed due to positive COVID-19 cases and the subsequent quarantine of student-athletes among the Tigers' program.
The Tigers were scheduled to head to Alabama to open their season this weekend Oct. 17-18, but now they will travel to Tuscaloosa next week, Oct. 21-22. 
This decision is consistent with the COVID-19 requirements set forth by SEC's Medical Guidance Task Force. 
Editor is WebTech Group (WTG). WTG is a web hosting, design, SEO, press release distribution company and news agency located in St. Louis, Missouri. Site is owned and operate multiple news sites in the region. Our objective with STLNewsMissouri.com is to offer readers a one-stop news site for Missouri news. We aggregate news from news media across the state. We do not aggregate news from all sources. We pick from those that offer RSS feeds and pick the best with eliminating those that might produce the same news stories, written differently.