Read Time
1 Minute, 20 Second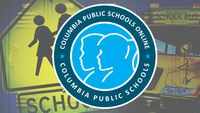 COLUMBIA – The CPS Board of Education will decide whether families who chose in-person learning for their children will be able to go back to school buildings during its meeting Monday night.
Last week, board members discussed options for students and teachers to return to the classroom, including the idea of different return dates for various age groups.
CPS Superintendent Peter Stiepleman also presented the option of having students return to in-person learning four days a week in phases. The plan would also include students staying at home on Wednesdays so buildings can be cleaned.
The plan would have elementary school students returning to classrooms on October 19, with middle school students returning November 5.
As for high school students, the Boone County Health Department as well as infectious disease experts have advised to wait until at least January 19 for a possible return to the classroom, according to Stiepleman.
The CPS Board of Education is expected to vote on Monday night to potentially bring this plan into action.
The district's 14-day COVID-19 case tracker per 10,000 people was at 33.5 as of Sunday. It was originally recommended to go to a hybrid model once the tracker fell below 50 and then all in-person once it fell below 10.
The number of CPS staff members currently on leave due to COVID is 53, according to the district's website. Of that total, 34 are in quarantine due to exposure and 6 are positive with the virus. The other 13 are on leave through EFMLA.