Read Time
1 Minute, 19 Second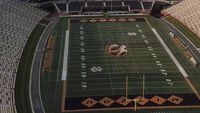 COLUMBIA- Sources have confirmed to KOMU 8 Sports that the Missouri and Vanderbilt game scheduled for Saturday at Faurot Field is postponed. The game has been moved to Dec. 12 at Faurot Field.
The SEC officially announced the postponement on Monday.
"The Vanderbilt at Missouri football game of Oct. 17 has been postponed due to positive tests and subsequent quarantining of individuals within the Vanderbilt football program, consistent with Southeastern Conference COVID-19 management requirements," the release said.
According to University sources, Vanderbilt is under the SEC's recommended minimum threshold of at least 53 scholarship players available to participate.
Vanderbilt's game against South Carolina Saturday showed a roster of 56 players. 
In September, the SEC established the minimum threshold and the minimum number of position scholarship players available to begin a game: seven offensive linemen (including one center), one quarterback and four defensive linemen.
The SEC policy stated that the institution may request to have the game scheduled, or, if the game cannot be rescheduled, for the game to be considered a no contest by presenting data (including total number of players not available to participate) outlining reasons why the game should not be played as scheduled. Final decision to reschedule or declare the game a no contest would be vested only with the Commissioner. 
Missouri and Vanderbilt were set to play at Faurot Field Saturday at 6:30 p.m. It was also MU's scheduled Homecoming game.
As of Monday, there is no new opponent scheduled for Saturday.