0
0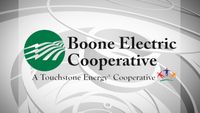 COLUMBIA- Boone Electric Cooperative sent ten linemen, six trucks and other equipment to part of southern Louisiana affected by Hurricane Delta Sunday.
The workers and equipment will aid in restoring power and clearing trees in the area.
Nine of the ten crew members traveling to Louisiana were part of mutual aid crews previously sent to the area after Hurricane Laura. 
The region is home to Beauregard Electric Cooperative, Inc. (BECI) which was hit by both Hurricane Laura and Hurricane Delta. All 43,000 meters lost power after Delta struck the area. 
BECI reports that Delta damaged 500-1,000 utility poles. 500 lineman from neighboring states have responded to provide aid. 
The repairs are expected to be finished within 10 days to two weeks. 
Editor is WebTech Group (WTG). WTG is a web hosting, design, SEO, press release distribution company and news agency located in St. Louis, Missouri. Site is owned and operate multiple news sites in the region. Our objective with STLNewsMissouri.com is to offer readers a one-stop news site for Missouri news. We aggregate news from news media across the state. We do not aggregate news from all sources. We pick from those that offer RSS feeds and pick the best with eliminating those that might produce the same news stories, written differently.