0
0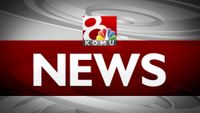 ST. LOUIS (AP) — Police say three people were killed and seven others injured in separate shootings over six hours overnight in St. Louis.
The St. Louis Post-Dispatch reports the shootings happened from 11 p.m. Saturday to about 5 a.m. Sunday.
The first shooting death happened shortly after 11 p.m. Saturday of a male victim.
Another fatal shooting was reported at 4:45 a.m. Sunday when a male victim was found with multiple gunshot wounds.
About 5:15 a.m. Sunday, an unidentified male victim was found shot in the stomach and later died at a local hospital.
Editor is WebTech Group (WTG). WTG is a web hosting, design, SEO, press release distribution company and news agency located in St. Louis, Missouri. Site is owned and operate multiple news sites in the region. Our objective with STLNewsMissouri.com is to offer readers a one-stop news site for Missouri news. We aggregate news from news media across the state. We do not aggregate news from all sources. We pick from those that offer RSS feeds and pick the best with eliminating those that might produce the same news stories, written differently.