0
0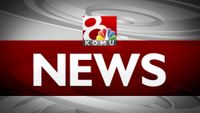 KANSAS CITY, Mo. (AP) – A man was killed when he was struck by a semi truck while walking along Interstate 35 in Missouri.
The Missouri State Highway Patrol says officials were called around 2:45 a.m. Saturday to the crash scene in Daviess County. The Kansas City Star reports the semi truck was headed south on the interstate when it collided with an empty SUV parked partially on the left side of the road.
Twenty-six-year-old Darwin Alberto Chavez Cardoza of Grandview, Missouri was walking on the shoulder of the highway when the semi struck the SUV. The semi went off to the side of the road, striking him.
Editor is WebTech Group (WTG). WTG is a web hosting, design, SEO, press release distribution company and news agency located in St. Louis, Missouri. Site is owned and operate multiple news sites in the region. Our objective with STLNewsMissouri.com is to offer readers a one-stop news site for Missouri news. We aggregate news from news media across the state. We do not aggregate news from all sources. We pick from those that offer RSS feeds and pick the best with eliminating those that might produce the same news stories, written differently.