0
0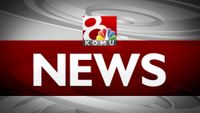 SPRINGFIELD, Mo. (AP) — A former youth pastor was charged with seven felonies following accusations he sexually abused a child in Missouri.  
The Springfield News-Leader reports 46-year-old  Jeff Taylor of Strafford, Missouri, was charged Thursday with five counts of statutory sodomy and two counts of statutory rape.
Taylor is accused of sexually abusing a child for several years beginning when the victim was younger than 14.
Court documents say Taylor worked at First Baptist Church in Strafford until a few days ago. He does not have an attorney listed for this case.
Editor is WebTech Group (WTG). WTG is a web hosting, design, SEO, press release distribution company and news agency located in St. Louis, Missouri. Site is owned and operate multiple news sites in the region. Our objective with STLNewsMissouri.com is to offer readers a one-stop news site for Missouri news. We aggregate news from news media across the state. We do not aggregate news from all sources. We pick from those that offer RSS feeds and pick the best with eliminating those that might produce the same news stories, written differently.