0
0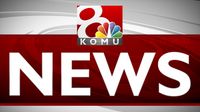 OSLO (AP) — The United Nations' World Food Program has won the 2020 Nobel Peace Prize for its efforts to combat hunger and food insecurity around the globe.
The U.N.'s program thanked the Nobel Prize Committee on Twitter:
Deepest thanks @NobelPrize for honouring the World Food Programme with the 2020 #NobelPeacePrize.

This is a powerful reminder to the world that peace and #ZeroHunger go hand-in-hand. https://t.co/1CYXPcnvlF

— World Food Programme (@WFP) October 9, 2020
The announcement was made Friday in Oslo by Berit Reiss-Andersen, the chair of the Nobel Committee. The Norwegian Nobel Committee maintains absolute secrecy about whom it favors for arguably the world's most prestigious prize.
There were 318 candidates — 211 individuals and 107 organizations.
The prize comes with a $1.1 million cash award and a gold medal.
Editor is WebTech Group (WTG). WTG is a web hosting, design, SEO, press release distribution company and news agency located in St. Louis, Missouri. Site is owned and operate multiple news sites in the region. Our objective with STLNewsMissouri.com is to offer readers a one-stop news site for Missouri news. We aggregate news from news media across the state. We do not aggregate news from all sources. We pick from those that offer RSS feeds and pick the best with eliminating those that might produce the same news stories, written differently.