0
0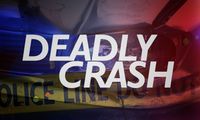 HOWARD COUNTY – A Columbia teen died in a single-vehicle car crash, early Friday morning.
According to a Missouri State Highway Patrol crash report, Trey Potter, 17, was driving East on I-40, at the Katy Trail at 1:40 a.m. Potter's car veered off the road and hit a traffic post.
Potter was pronounced dead on the scene at 2:45 a.m. and transported to Howard Funeral Home in Boonville. 
According to the crash report, Potter was not wearing a seat belt and was the only person involved in the crash. 
Editor is WebTech Group (WTG). WTG is a web hosting, design, SEO, press release distribution company and news agency located in St. Louis, Missouri. Site is owned and operate multiple news sites in the region. Our objective with STLNewsMissouri.com is to offer readers a one-stop news site for Missouri news. We aggregate news from news media across the state. We do not aggregate news from all sources. We pick from those that offer RSS feeds and pick the best with eliminating those that might produce the same news stories, written differently.