0
0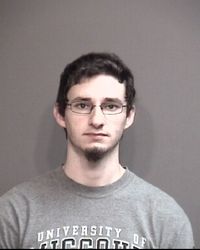 COLUMBIA – In a status hearing on Friday, a bond reduction hearing for Joseph Elledge was set for November 30th.
23 witnesses were endorsed in Elledge's murder case. 17 witnesses endorsed in the child abuse case.
Both sides will have the opportunity to call witnesses at the November 30th bond reduction hearing.
No trial date has been set yet, however Prosecuting Attorney Dan Knight says the COVID-19 pandemic isn't the only thing that has been pushing the trial date backward.
"This case is going to take much longer than the average trial," said Knight. "I've already announced this case could last over a month. That's because nobody has been recovered and we are also dealing with translation issues as a number of witnesses could testify whose first language is not the English language. It's the Chinese language."
This comes one year and one day after after Elledge's wife, Mengqi Ji, was last seen.
Editor is WebTech Group (WTG). WTG is a web hosting, design, SEO, press release distribution company and news agency located in St. Louis, Missouri. Site is owned and operate multiple news sites in the region. Our objective with STLNewsMissouri.com is to offer readers a one-stop news site for Missouri news. We aggregate news from news media across the state. We do not aggregate news from all sources. We pick from those that offer RSS feeds and pick the best with eliminating those that might produce the same news stories, written differently.