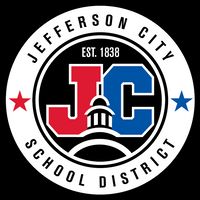 JEFFERSON CITY- The Jefferson City School District is moving to online learning for 6th-8th graders at Lewis & Clark Middle School and Thomas Jefferson Middle School.
Jefferson City Schools decided to temporarily close the middle schools due to a significant staffing shortage.
The schools have experienced an increase in the number of staff members being quarantined from personal exposure to positive COVID-19 cases outside of the school environment.
A lack of substitute teachers has also exacerbated the situation.
Students' last day of in-seat instruction will be Thursday, Oct. 8. 
They will begin distance learning on Tuesday, Oct. 13. 
Students can still receive breakfast and lunch during the temporary closure.
Beginning on Tuesday, October 13th, meals will be made available for pick-up between 11 a.m. and 1 p.m. at the drop-off location for morning car riders.
According to an email sent to parents from the district, the middle schools activities and athletics will continue as planned.