Read Time
3 Minute, 25 Second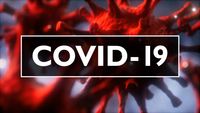 As COVID-19 continues to spread, KOMU 8 will continue to update you about impacts in the community. 
Previous coverage:
Updates for Wednesday, Sept. 30 will become available below:
4:30 p.m.: MU Health Care employee dies from COVID-19 complications
An employee in the MU Health Care system has died from complications of COVID-19, according to a news release on Wednesday afternoon from MU Health Care and the MU School of Medicine.
The employee did not feel well at work one day, left and was then tested, according to the release. The employee did not work with patients or the public and was in a non-clinical role, according to the release.
"We are sharing this information because we want to be transparent with our employees and with the community and patients we serve; however, we are limiting the details we share in order to respect our colleague's privacy and that of their loved ones," said MU Health Care CEO Jonathan Curtright.
1:30 p.m.: 81 Active Student Cases at MU
The University of Missouri added 22 new student cases Tuesday. Currently, there are 81 active COVID-19 cases among students. 1,526 students have recovered from the virus.
Since Aug. 16, 11 faculty members have tested positive for the virus, and all members have recovered. Of MU staff, 53 have tested positive for COVID-19, and 37 have recovered. The UM System staff have six cumulative cases, two of whom have recovered. 
Close contacts to those who have tested positive will be identified by contact tracers hired by both county officials and the university. They will receive directions for next steps after being contacted. 
1:30 p.m.: Two Columbia bars must submit new operational plans
The Shot Bar and Silverball must submit new operational plans to the Columbia/Boone County Department of Public Health and Human Services. The two bars did not have their operating permits suspended. 
On Friday Sept. 25., PHHS inspectors found that the two bars were not in compliance with the COVID-19 health order. 
At The Shot Bar, inspectors found that groups were not socially distanced. A copy of The Shot Bar's inspection report can be found here.
At Silverball, inspectors found that there were at least three groups with more than 10 people in each group. A copy of Silverball's inspection report can be found here. 
5:45 a.m.: Missouri records 564 new COVID-19 cases Sunday
The new Missouri COVID-19 dashboard released Monday is now on a three-day delay. Wednesday morning's update includes data reported through Tuesday, Sept. 29, according to a disclaimer on the site.  
For Sunday, Sept. 27, there were 564 new cases and seven new deaths statewide. Data for Saturday, Sept. 26 was also updated to reflect 812 cases and four deaths.  
The dashboard now reports the last seven days of COVID-19 cases and related deaths. 
In the last seven days, there have been 9,647 positive cases and 45 deaths in Missouri. 
The state surpassed 126,000 positive cases over the weekend. 
Interactive COVID-19 dashboard
As COVID-19 continues to spread throughout Missouri, state and local officials confirm new case counts daily. 
This map, developed by staff at the Columbia Missourian, reflects the latest numbers from the Department of Health and Senior Services. Case counts are normalized with population numbers to show the number of cases per 100,000 people in each county. Numbers update daily.
import {Runtime, Inspector} from "https://cdn.jsdelivr.net/npm/@observablehq/runtime@4/dist/runtime.js";import define from "https://api.observablehq.com/@mizzou-journalism/covid-19-cases-in-missouri-per-capita.js?v=3";const inspect = Inspector.into("#observablehq-62f7b88a");(new Runtime).module(define, name => name === "chart" ? inspect() : undefined);