0
0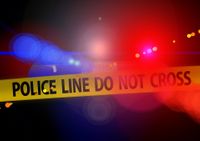 (AP) — Kansas City leaders are introducing a new four-part plan they hope will help the city reduce its burgeoning crime rate.
Mayor Quinton Lucas introduced Reform Project KC during a news conference Wednesday that was attended by dozens of public officials and community organizers.
The four "pillars" of the program are prevention, intervention, enforcement and administrative reforms.
Lucas says the focus is to engage residents in ways that have not been tried in the past.
Several civil rights organizations didn't attend and Jackson County Prosecutor Jean Peters-Baker acknowledges many of them don't trust officials involved in the latest effort.
Editor is WebTech Group (WTG). WTG is a web hosting, design, SEO, press release distribution company and news agency located in St. Louis, Missouri. Site is owned and operate multiple news sites in the region. Our objective with STLNewsMissouri.com is to offer readers a one-stop news site for Missouri news. We aggregate news from news media across the state. We do not aggregate news from all sources. We pick from those that offer RSS feeds and pick the best with eliminating those that might produce the same news stories, written differently.