0
0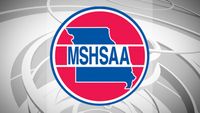 COLUMBIA – The Show-Me Bowl games are moving to different locations this fall.
In a press release sent on Tuesday, the Missouri State High School Activities Association announced the bowl games will not be at Memorial Stadium/Faurot Field due to venue usage conflicts.
Instead, MSHAA will use three high schools in mid-Missouri to host the games.
Blair Oaks, Helias Catholic and Jefferson City have agreed to host games.
KOMU 8 will keep you updated with more information as the logistics surrounding who will host what game are being finalized.
Editor is WebTech Group (WTG). WTG is a web hosting, design, SEO, press release distribution company and news agency located in St. Louis, Missouri. Site is owned and operate multiple news sites in the region. Our objective with STLNewsMissouri.com is to offer readers a one-stop news site for Missouri news. We aggregate news from news media across the state. We do not aggregate news from all sources. We pick from those that offer RSS feeds and pick the best with eliminating those that might produce the same news stories, written differently.