0
0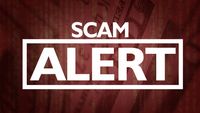 CAMDEN COUNTY- The Camden County's Sheriff's Office is on the hunt for counterfeit bills and wants area residents and business to do the same.
According to a press release from the Sheriff's Office, deputies have responded to calls over the last few weeks regarding counterfeit money being passed around in the area.
The release said the bills have been bleached and reprinted with higher denominations, making it impossible for starch pens to detect whether or not it's counterfeit.
To check to see if a bill higher than twenty dollars is counterfeit, the office says to check the embedded strips and use other safety measures when taking it.
Anyone with information regarding counterfeit bills is strongly encouraged to contact the Camden County Sheriff's Office at 573-346-2243.
Editor is WebTech Group (WTG). WTG is a web hosting, design, SEO, press release distribution company and news agency located in St. Louis, Missouri. Site is owned and operate multiple news sites in the region. Our objective with STLNewsMissouri.com is to offer readers a one-stop news site for Missouri news. We aggregate news from news media across the state. We do not aggregate news from all sources. We pick from those that offer RSS feeds and pick the best with eliminating those that might produce the same news stories, written differently.