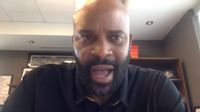 Mizzou head basketball coach sat down in a virtual zoom call with the media for the first time this summer about social justice issues, the upcoming season, COVID-19 and much more.
You can watch the full interview in the media player above.
0
0
Editor is WebTech Group (WTG). WTG is a web hosting, design, SEO, press release distribution company and news agency located in St. Louis, Missouri. Site is owned and operate multiple news sites in the region. Our objective with STLNewsMissouri.com is to offer readers a one-stop news site for Missouri news. We aggregate news from news media across the state. We do not aggregate news from all sources. We pick from those that offer RSS feeds and pick the best with eliminating those that might produce the same news stories, written differently.