Read Time
1 Minute, 19 Second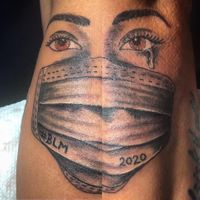 COLUMBIA- A group of traveling nurses from Columbia went to New York and New Jersey on April 18 to help out the area with a high number of cases. They returned June 12.
Jessie Hilton and Tiffany Rudolph both worked in New Jersey at Hackensack University Medical Center and describe their 8 week experience being overwhelming.
"It was very overwhelming having to leave my family for two months. I had never done that before but it was very overwhelming but I would never say I was fearful,"Hilton said.
When both Hilton and Rudolph got the call they did not hesitate they just packed their things and hit the road.
"Leaving here it wasn't even a second thought we're nurses that's what we went to school to do so we left as quickly as possible," Rudolph said.
They said their work conditions were different than what they were used to. Families could not visit their loved ones, they had to wait to enter the room to make sure they had on all equipment necessary, and they could not bring in equipment patients needed because it would get infected.
Hilton expressed the need for everyone to wear a mask to not only protect others but to protect yourself as well.
"I know mask are hard to wear in this hot heat but we did it for 12 hour shifts," Hilton said.
Both Hilton and Rudolph expressed after this experience they will encourage others to wear mask, social distance, and be thankful for the little things.