0
0
[ad_1]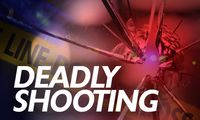 MEXICO – One man is dead after an intruder broke into his home early Saturday morning.
According to a Facebook post from Mexico MO Department of Public Safety, a woman called the police a little before 5 a.m. after an intruder came into her house on the 800 block of West Street.
The intruder shot her 25-year-old boyfriend. He was declared dead at the scene.
Mexico Public Safety is asking for assistance from the Mid Missouri Major Case Squad to continue with an investigation.
This is a developing story. KOMU 8 News will continue to update it with more information as it is made available.
[ad_2]

Source link
Editor is WebTech Group (WTG). WTG is a web hosting, design, SEO, press release distribution company and news agency located in St. Louis, Missouri. Site is owned and operate multiple news sites in the region. Our objective with STLNewsMissouri.com is to offer readers a one-stop news site for Missouri news. We aggregate news from news media across the state. We do not aggregate news from all sources. We pick from those that offer RSS feeds and pick the best with eliminating those that might produce the same news stories, written differently.