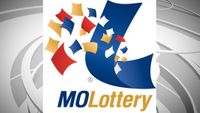 SEDALIA – A supermarket in Sedalia sold a winning lottery ticket worth $1,000 a day for life, according to a news release from the Missouri Lottery.
According to the news release, Woods Supermarket sold a "Lucky For Life" ticket that matched all five white-ball numbers and "Lucky Ball" number.
The drawing was Thursday, June 18 and the winning numbers were 1, 6, 16, 27 and 34. The Lucky Ball was 2.
The winner, who has not claimed their prize yet, has until December 15, 2020 to claim their prize at Missouri Lottery headquarters in Jefferson City.
According to the news release, the winner can either choose one lump sum payment that is about half of the advertised prize minus taxes, or the advertised prize weekly for life minus taxes.
0
0
Editor is St Louis Media, LLC (STLM). STLM is a web hosting, design, SEO, press release distribution company and news agency located in St. Louis, Missouri. We own and operate multiple news sites in the region. Our objective with STLNewsMissouri.com is to offer readers a one-stop news site for Missouri news. We aggregate news from news media across the state. We do not aggregate news from all sources. We pick from those that offer RSS feeds and pick the best with eliminating those that might produce the same news stories, written differently.