0
0
[ad_1]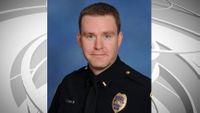 COLUMBIA – After several days of protests around the state of Missouri, Columbia Police Chief Geoff Jones released a statement regarding the demonstrations occurring in Columbia.
"We are committed to supporting peaceful protests while ensuring the public's safety," he said in the statement. "As demonstrations continue to take place in our community, officers will ensure the safety of our residents while supporting demonstrators' constitutional rights."
In his statement, he said that CPD was aware of yesterday's events and would be better placing officers to help prevent similar incidents. CPD is also requesting that demonstrators do not block intersections.
"We value our community and our neighbors and will continue to work together to maintain safety and security for all," Jones said.
[ad_2]

Source link
Editor is WebTech Group (WTG). WTG is a web hosting, design, SEO, press release distribution company and news agency located in St. Louis, Missouri. Site is owned and operate multiple news sites in the region. Our objective with STLNewsMissouri.com is to offer readers a one-stop news site for Missouri news. We aggregate news from news media across the state. We do not aggregate news from all sources. We pick from those that offer RSS feeds and pick the best with eliminating those that might produce the same news stories, written differently.