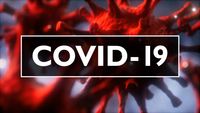 SPRINGFIELD — A Springfield hairstylist served 84 clients over eight days while experiencing symptoms of coronavirus, and now a coworker is sick, health officials said.
The Springfield-Greene County Health Department announced in a Facebook post Saturday that 56 other Great Clips clients were potentially exposed by the second stylist.
The announcement came one day after the health department's director, Clay Goddard, said in a news briefing that the first stylist to get sick worked eight days from May 12 to May 20, with only the 18th off.
The coworker then worked five shifts from May 16 to 20 while experiencing very mild symptoms. 
All of the stylist's clients wore masks and will be tested, as will the stylist's coworkers, the Springfield News-Leader reports.
0
0
Editor is WebTech Group (WTG). WTG is a web hosting, design, SEO, press release distribution company and news agency located in St. Louis, Missouri. Site is owned and operate multiple news sites in the region. Our objective with STLNewsMissouri.com is to offer readers a one-stop news site for Missouri news. We aggregate news from news media across the state. We do not aggregate news from all sources. We pick from those that offer RSS feeds and pick the best with eliminating those that might produce the same news stories, written differently.